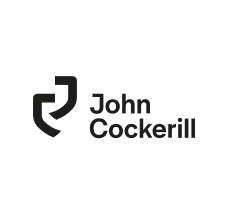 John Cockerill
Energy
Power, Efficiency, Flexibility
John Cockerill Energy has been a global player in steam generation for almost 200 years. John Cockerill is a leader in the design and supply of heat recovery steam generators (HRSG), thermal solar receivers, boilers for FLNG (Floating Liquefied Natural Gas), and industrial boilers.
John Cockerill steam generators are installed in combined cycle (gas-steam or integrated solar), thermo-solar, cogeneration or industrial electric power plants. John Cockerill steam generators are a key element of the performance of these electric power plants.
John Cockerill heat recovery steam generators are installed behind gas turbines of all capacities and makes, and which burn all types of fuel. They are particularly suited to operating in cycles, entailing frequent start-ups and shutdowns of electric power plants, depending on electricity demand.
John Cockerill Energy has drawn on its 200-year-long boiler-making experience to develop receivers for solar thermal tower power plants. Installed on top of a tower, these solar receivers capture the sunrays reflected by mirrors on the ground and generate energy in the form of steam or molten salts in order to feed a turbine to generate electricity.
The John Cockerill Energy offering also includes industrial boilers for sectors such as chemicals, petrochemicals, biomass, etc.
In parallel, John Cockerill Energy provides expertise and technical assistance, retrofitting and upgrading services for all types of boilers.
In all these fields, John Cockerill Energy capitalizes on its know-how and its project management expertise throughout the world. Its teams are based in Belgium (Liège and Willebroek) and in the United States (Erie, Pennsylvania). Its licensees, Wuxi, S & T, and Larsen & Toubro, respectively cover China, South Korea, and India.
Steam generators
Heat recovery boilers for combined cycle electric power plants
Heat recovery boilers for cogeneration
Steam generators for thermo-solar electric power plants
Industrial boilers
Boilers for FLNG applications