COAL HANDLING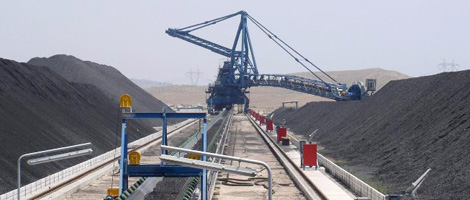 Mecgale offers dependable solution in Coal Handling. Our Coal handling plants are designed to work in all types of Industries like Power, Steel, Paper, Cement, Textiles, Chemical and many others.

Mecgale's Coal handling plants consist of Feed hoppers, Rack and Pinion Gates, Flap Gates, Electromagnetic/Electromechanical Vibro feeders, Feed Belt conveyors, Magnetic Separators, Metal Detectors, Vibrating Screens, Crushers, Recycle Bucket Elevators/Recycle Belt Conveyors, Product Bucket Elevators/ Product Belt Conveyors, Shuttle Conveyors, Drag Chain Conveyors, Stacker & Reclaimer, Storage Bunkers etc.

Apart from Coal handling plants, Mecgale also undertakes complete Design, Engineering, Supply, Erection, Testing and Commissioning for Char handling plants, Husk handling plants, Biomass handling plants etc.